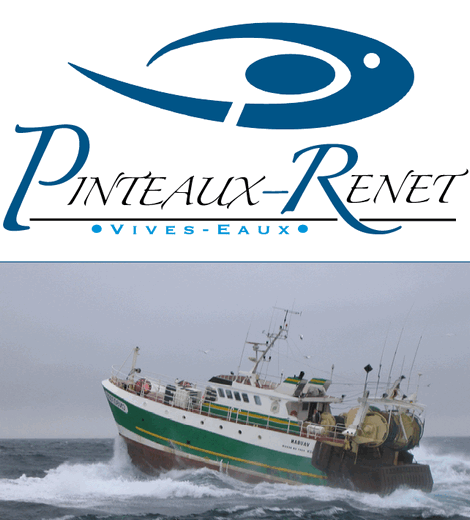 PINTEAUX RENET IN A FEW WORDS
The company Pinteaux, ideally situated on the Normandy coasts, is characterized by a know-how proven and recognised on the South European markets (notably Spain and Italy) and since a few years in the eyes of the medium to large French supermarkets (company created in 1950)
Expert in scallops from the Seine Bay and East Manche, but also cephalopods (cuttlefish and squid) and other fine fish (all flat fish, sea bass, black sea bream, gurnard, ray and dogfish) fresh as well as frozen, the company Pinteaux buys daily from the Normandy auction houses and directly from about 40 gillnet, trollers and trawlers artisan boats at Saint Vaast La Hogue port.
Finally, Pinteaux has its own oyster parks and exploits its own production under the name "Saint Vaast Oysters".
A strong team of over 40 professionals, the company Pinteaux ensures a quality service from Monday to Saturday included.