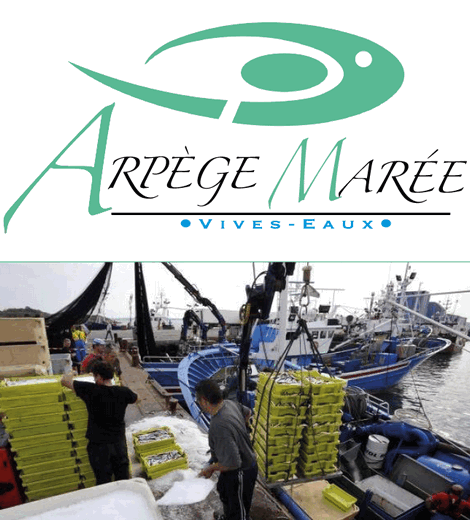 ARPEGE MAREE IN A FEW WORDS
Present in the ports of Lorient, Quiberon, Roscoff and Bigouden, Arpège Marée is specialized in filleting by hand.
Its geographical position allows it to have a good quality supply in the best timing.
Since its merger with Val Marée at the beginning of 2015, Arpège has considerably increased its filleting capacity incorporating the new dynamic and very professional team.
Arpège now disposes of 2 production workshops at Lorient harbour, one is equipped with the very best and accurate portioning machine, which takes fish fillets. This enables them to answer the very particular needs of local schools, retirement homes and any other client supporter of fish portions.
The know-how of these teams is a guarantee of handmade and conscientious work which enables them to understand the national market for large retailers, for independent fishmongers and professional catering.